ON SEPTEMBER 11th, 2001
403

EMERGENCY RESPONDERS
MADE THE ULTIMATE SACRIFICE
IN THE PERFORMANCE OF THEIR SWORN DUTY TO PROTECT LIFE. SUCH SACRIFICES CONTINUE TODAY.

WE CLIMB FOR
awareness of sacrifices made by firefighters every-where. Each year, approximately 100 firefighters die while serving their communities.
WE WILL CLIMB
in the spirit of remembrance of the courage and honor displayed by those 403 fallen Emergency Responders.
WE CLIMB TO
care for the firefighters who continue to assume these risks and for the families who share them.
FUNDS RAISED
2022 GOAL: $120,000
CURRENT
AMOUNT
$0.00


$0
$120,000
CURRENT AMOUNT
$8,537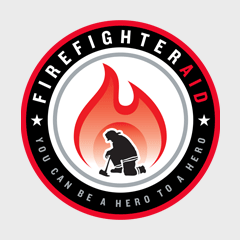 FUNDS RAISED WILL BENEFIT

FirefighterAid, San Diego based 501(c)(3) that provides charitable assistance to Firefighters and families in crisis, and promotes awareness of Firefighter health and safety issues and the impacts they have upon families and communities.
SPONSORS
THANK YOU TO ALL OF OUR GENEROUS SPONSORS FOR SUPPORTING THIS FANTASTIC EVENT
PRESENTING HOST

CHIEF SPONSOR