2023 REGISTRATION
PRICE INCREASES AND DATES
Regular Registration
Now until May 23
Adults-$60
Public Safety-$50
Kids-$45
Regular Registration
May 23- June 23
Adults-$79
Public Safety-$75
Kids-$45
Regular Registration
June 23 - Sept 8th
Adults-$99
Public Safety-$80
Kids-$45

CHOOSING A HERO TO CLIMB FOR
Each climber selects one of the 403 first responders (343 FDNY, 47 PAPD, 23 NYPD) that died on 9/11/01 to climb in honor of. For all 403 heroes we use their professional New York safety agency head shot to display on the climber badges. If you wish to use a different photo for your hero, we suggest you print it out on your own and bring it with you the day of the climb. You can easily slide your picture into the lanyard and display it. We do not grant requests to change hero's head shots. We appreciate your understanding.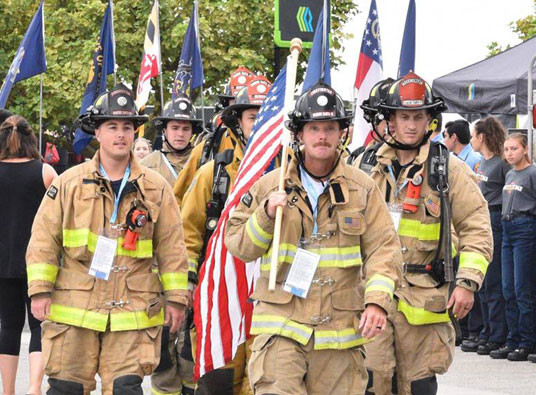 2023 HONOR TEAM UPDATE
Great news! We have taken your feedback from previous years and want to recognize our Honor Teams with their preferred climb time. Our top 5 Fundraising Teams will be designated as Honor Teams and not only receive their preferred climb time but will each represent a significant event on 9/11. This year, they will be announced during opening ceremonies and can beat the heat as the first teams in the stairwell.
Honor Team events:
Flight 11 crashes into WTC North
Flight 175 crashes into WTC South
Flight 77 crashes into Pentagon
South Tower collapses
Flight 93 crashes outside Pittsburg
North Tower collapses